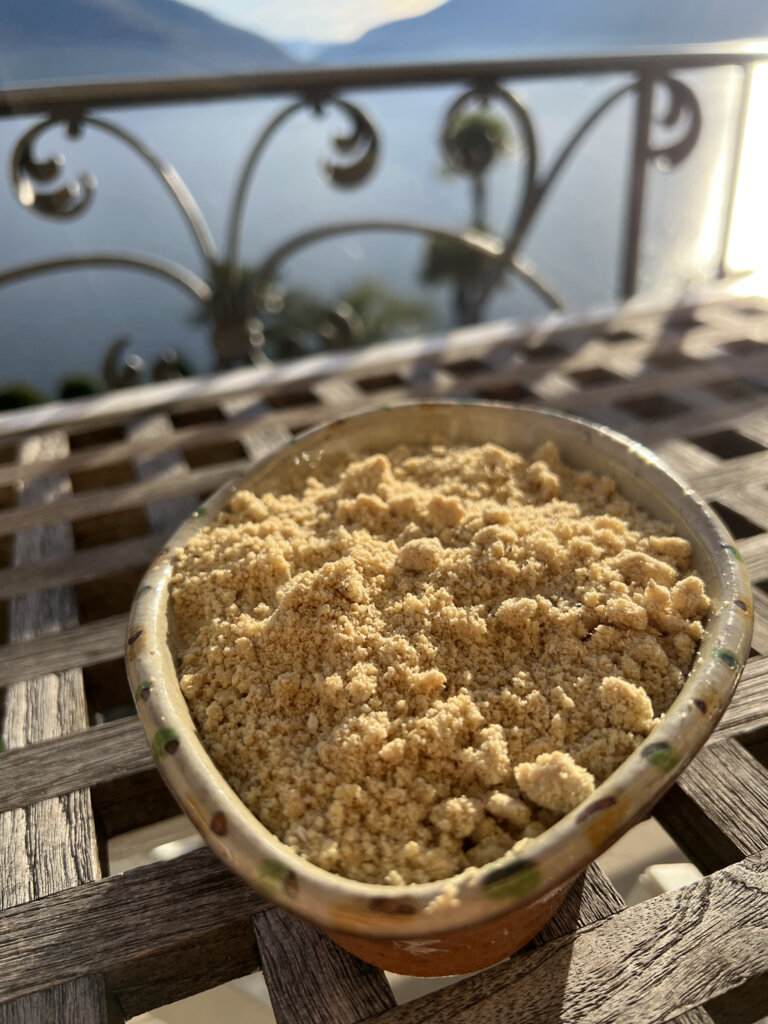 Something many people miss when switching to a plant-based diet is cheese. Especially when enjoying Mediterranean cuisine, you are limited due to parmesan being a crucial component of many dishes. Luckily for us vegans, there is a way to make a great alternative for cheesy parmesan flavour, which is quick and uncomplicated to create. Aside from its great taste, this vegan parmesan substitute is super healthy, low-cholesterol, and protein-packed. I always have some of this on hand, and I tend to put it on so many dishes.
Ingredients for Making Vegan Parmesan: 
Cashew nuts
Nutritional yeast
Garlic powder
Tumeric
Salt & pepper
Due to their natural flavour, cashew nuts make a perfect base for vegan cheeses. To enhance the flavour, nutritional yeast is an awesome ingredient to give off a cheesy flavour. These ingredients also ensure that our vegan cheese substitute is packed with protein, healthy fats, vitamins and minerals. Using a bit of garlic powder, salt and black pepper, and a touch of turmeric, we can recreate essential aspects of the flavour profile from parmesan using these simple ingredients.
How to make vegan parmesan cheese:
Aside from these ingredients, the only thing you need is a blender. Add the cashews, nutritional yeast and spices into the blender and blitz them until reaching a fine, powdery consistency. Check for seasoning, and that's all there is to do. As simple as that, you have a fine vegan parmesan substitute to enjoy with so many dishes.
You can store it in a sealed container to prevent it from drawing moisture from the air, and it will keep well for weeks. Chances are you will finish it way earlier though, as this vegan parmesan goes well with pretty much anything!
Vegan Parmesan Substitute
Course: Recipe
Cuisine: Recipe
Difficulty: Easy
Ingredients
70g cashew nuts

40g nutritional yeast

1/2 tsp garlic powder

1/2 tsp salt

1 pinch pepper

1 pinch turmeric
Directions
Add the ingredients together in a blender. Blitz until reaching a fine, powdery consistency.
Check for seasoning, and adjust to your liking. Store the finished parmesan cheese in an airtight container, and it should keep well in the fridge for weeks.